Marco Merendi & Diego Vencato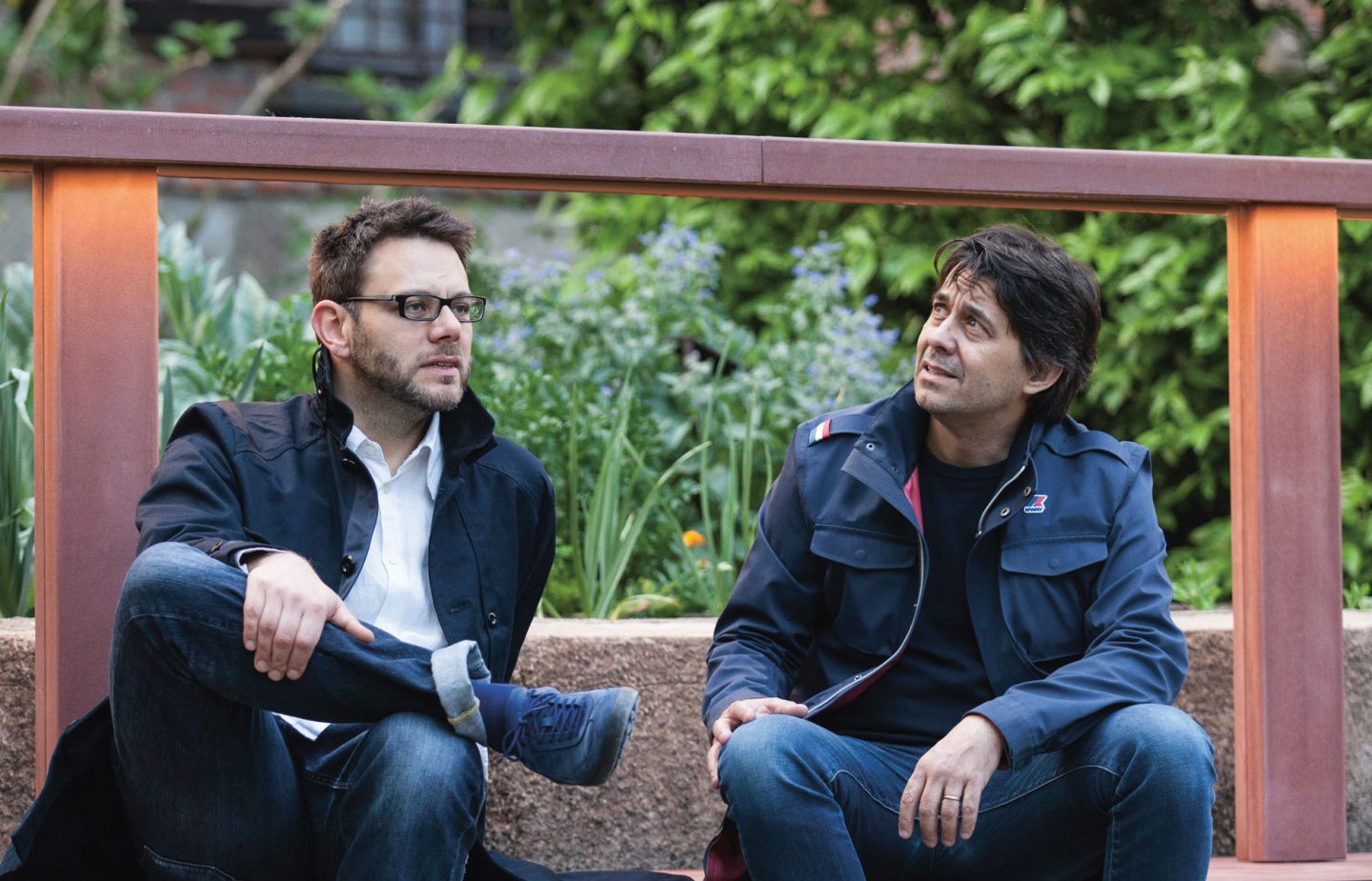 Marco Merendi and Diego Vencato met at Artemide, where Marco was in charge of the artistic direction and Diego was the head of the Special Project Development section. They work individually and together they carry out the research work which, often, can give life to common projects. Their investigation on materials and technologies is constantly evolving, between craftsmanship and industry, between tradition and contemporaneity. For them, the relationship between the project and the human being is fundamental.


Marco Merendi graduated from the Faculty of Architecture of Florence and cooperated with Minardi Formula 1, Team Honda Gresini, Studio Cerri & Associati, Ivana Porfiri studio, and Artemide.
He teaches at the Scuola Politecnica di Design (SPD) in Milan and his works have been published in several international magazines such as Modo, Case da Abitare, Interni, Elle Decor, Casabella. He designs for companies like Lavazza, Gruppo Pentole Agnelli, FontanaArte, Viabizzuno (Frankfurt Design Plus 2002 award with "Bamboo" lamp), davide groppi, MDF Italia, Terra Moretti – Contadi Castaldi, Paola Lenti, Rapsel ("Amarcord" selected for the XXIII Compasso d'Oro ADI award in 2013), Kundalini, made a mano, Agape (Stylepark Award 2020 with "Petra" collection), iGuzzini, Elmar.


Diego Vencato graduated from the Politecnico of Milan and cooperated with Clino Trini Castelli, Artemide, and Parisotto+Formenton Architetti studio.
He works as a designer for Horm, Segno, Mobileffe, Rapsel, r&dlab – Michele Ruffin Creative Group, Eurochocolate, Dainese, MDF Italia, Albeflex, Samsung, Yonder, Pi.Mar, Nodus Rug, Agape, iGuzzini, Elmar. His works have been published both on the web and in several international magazines such as Interni, Abitare, Elle Decor, Ottagono, AD and Wallpaper*.
1st prize at Young&Design award in 2007 and 2010 edition. "A/R" cupboard (Horm) selected for the XXII Compasso d'Oro ADI award in 2011. Stylepark Award in 2020 with "Petra" collection (Agape).